Lifts made by Joint Stock Company "Mogilevliftmash" are completed with frequency regulators main drive of "Yaskawa" and "Danfoss" corporation production.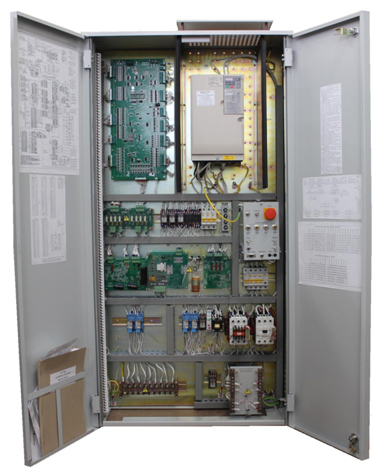 Speed controllers allow ensuring decrease of noise level, more smooth motion of a cabin with full comfort for passengers, increase in reliability and longevity of details of drives service, economy of electric energy for 20-40%.
For providing of convenience at mounting and maintenance the speed controller is installed in a separate electromounting arrangement.
Speed controllers have proved to be nice in operation and have a guarantee of 36 months.
Besides the lifts JSC "Mogilevliftmash" can offer a wide range of spare parts of its own production and other factories production (lifts drives, reduction unit, parts of electric wiring, etc)